NEWS
2004/07/30
Release updates
Hardcore releases are back into full swing after the AlphaMagic collapse a few weeks back. New from HechTech in a few weeks is the much anticipated In Effect vs Dougal + Gammer - Take me on up with the flip being Innocent blood.

Next Generation Records have also announced that their latest batch of promo releases are now ready and will be in Shop.HappyHardcore.com by the end of the week.

Kniteforce have also released information on a new remix of the classic Kniteforce track Airhead by Brisk & V.A.G.A.B.O.N.D. that should be out on Kniteforce in a few months!

CLSM have their new album on sale with more vinyl releases shortly.

MasterWax have gone to press on MWX008 + MWX009 and both will be on sale in a few weeks.

Infinity Recordings have a major release announcement in a few weeks.
2004/07/28
The Prodigy's girls
HappyHardcore.com has a present for all the prodigy fans, HappyHardcoer.com has been given an exclusive full length download of Girls from The Prodigy as featured on their new album Always Outnumbered Never Outgunned (US / UK / JP order).

The Prodigy are going back to their original hardcore breakbeat roots on the next album it is surely something to look forward to.

Update 2004/08/02: HappyHardcore.com sent the record label too much traffic over the weekend and the download is no longer available.


Click to discuss this resource
2004/07/28
React to Resist
React Music - one of the most successful and internationally revered independent record labels as well as creator of the Bonkers hardcore CD series - is no more. In its place, a new company, Resist Music, has been set up by React's James Horrocks and Melissa Kemp and has since acquired the staff, rights and catalogue of React and is now officially open for business.

Although React was enjoying its best period of turnover and profit for 5 years, the label was owed in excess of £1,000,000 in distributed income from 4am/Flute, part of the Beechwood Music group of companies that went into voluntary administration in June. Following Beechwood's closure, React was unable to extract any monies due or trade out of such debts and as a result the label was forced into voluntary administration on 16th June 2004.

During its 14 year history the label became a leading force in dance music and club culture, synonymous with cutting edge compilations and singles through series that included Reactivate, Drum & Bass Arena, Bonkers, Café Del Mar, Good Times, Dope On Plastic and Real Ibiza, as well as classic singles such as Candi Staton's 'You Got The Love', and Age Of Love's 'Age Of Love'. Each release reflected a particular moment in dance music's history, and more often than not, React became an important catalyst in bringing that scene, sound, or DJ to mainstream attention. The results were such that the label became a commercial force to be reckoned with, as sales of some series reached upwards of 600,000 units.

This news has been around for a while as rumors but from next week Resist will release a press release official annouching the change with an article in Music Week (a large UK music industry based magazine). HappyHardcore.com has been in contact with Resist since learning about this a few weeks back and there is no change in releases, the Hardcore Till I die 2 CD is still set for October 5th 2004 as well as a new Bonkers CD towards the end of the year.







React to Resist - The new logo
2004/07/28
NuEnergy's Nu release
NuEnergy recordings have information and audio on their latest sound creation. In store in a few weeks.

Audio (Real Audio)
NUNRG041
A: Mark Ashley and K Complex - Atomic Oribital
AA: Andy Vinyl and Matt Style - Loosing Control (Freeform Edit)
2004/07/27
CLSM's - Transmission To Mars
CLSM have released their new album entitled Transmission To Mars. The new album will be in store shortly but we have the track list for you to drool over!

1. Free Your Mind (Album Mix)
2. Causing A Heart Attack
3. Ned, You're All On Crack
4. Wicked MC
5. Drifting Away
6. Reaching Out (Bunter & CLSM Rmx)
7. Where The Music Plays
8. Tumbling Down
9. You Know How To Love Me
10. Jump & Twist (Rmx)
11. Into The Sound
12. Roof On Fire
13. John Peel (Not Enough) (Fergus Mayhem Rmx)
14. Transmission To Mars (Extended Mix)
Plus bonus material.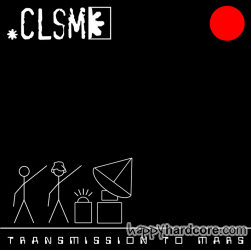 CLSM and their transmission to Mars
Click to discuss this resource
2004/07/27
Gammer audio grammer
2004/07/26
Hardcore artists hit UK national top 20 charts!
The new commercial release of Styles & Breeze - You're shining finished last week at position 19 in the national UK singles charts! Congratulations Styles & Breeze!


2004/07/23
New TSR clothing, Visors are back and new color shirts!
We have updated our clothing and merchandising shop just in time for summer (and winter for Australia)!

Firstly the debut of the Totally Sweet Radio clothing range! We have added to the store TSR items including T-shirts, Jerseys, Visors, Hoodies, stickers and a very special TSR lunchbox / makeup case (The Ultimate Seduction!). Bring a piece of TSR home today and show your support for the Totally Sweet Radio crew - Bya!

We have also added some new HappyHardcore.com Jerseys and some much needed color to our regular clothing range with a smilie yellow HappyHardcore.com T-shirt and a green MasterWax Records T-shirt and a fully stocky smilie visor section that moved extremely popular last summer time! Click the images below to checkout what's available


2004/07/23
HappyHardcore.com's own DJ Comet in US TV commercials
If you're a regular listener to HappyHardcore.com radio or a regular to HappyHardcore.com forums you will certainly know who DJ Comet is - If still not sure, Comet is a HappyHardcore.com moderator and regular DJ on HappyHardcore.com radio.

News today is that DJ Comet features in several US nation wide TV commercial for big names Nintendo and Dr Pepper (Spiderman 2 campaign)! If you don't live in America and have not seen the commercials we have them for you to enjoy. Click the images to play the commercial.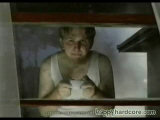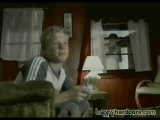 DJ Comet in Nintendo TV commercial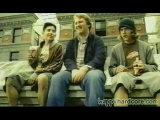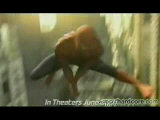 DJ Comet in Dr Pepper TV commercial
Click to discuss this resource
2004/07/23
Quosh kicks past 60 + Flip n Fill on hardcore!
Author: silver

Quosh have released their upcoming vinyl schedule which kicks the long running hardcore label past 60 releases. Interesting to note that Quosh limited 5 has the commercial trance group Flip & Fill on it with the cover version of discoland on it. Hardcore is everywhere!

We only have audio on one of the releases we will try to get more - keep tuned.

Audio (Real Audio):
QSH058 - Quosh Records
A: Insight - Born Again
B: Insight - Born Again (Breeze & Styles remix)

QSH059 - Quosh Records
A: Gammer - Kick in the Bass Drum
B: Gammer - Panik

QSH060 - Quosh Records
A: Asa & S1 feat. Lou Lou - Makin' Me Wanna Dance
B: Asa & S1 feat. Lou Lou - Makin' Me Wanna Dance (Sy & Unknown Remix)

QSHLTD005 - Quosh Limited
A: Flip n Fill - Discoland (Sy & Unknown 2K4 Mix)
B: Insight - Only Your Love (Scott Brown Remix)
Click to discuss this resource
2004/07/23
Relentless 007
Relentless Vinyl has released news and audio on there latest creation, the track will be on sale in store in 2 weeks.

RLNT007:
Audio (Real Audio)
A: Skampy & Mayhem - Beyond Control
AA: Skampy & Mayhem vs Stargazer - Exterminize
2004/07/21
New hardcore from AATW
HappyHardcore.com has done some major news digging and come up with some juicy information on upcoming hardcore releases on AATW. The new track from Dougal & Styles that has been announced on AATW website is actually NOT the "Love of my life" remix that HappyHardcore.com originally speculated it was, the love of my life remix will be released by a different group (to be announced).

The Styles & Dougal track that is slated for release is actually Styles & Dougal - Shining Down - a remake of the original Force & Styles track. Styles & Dougal have had two tracks signed to AATW with Shining down being the first with another yet to be announced track.

HappyHardcore.com didn't stop there... The next Breeze & Styles track to be released from AATW is 100% confirmed to be the massive hardcore hit on RaverBaby Breeze & Styles - Heartbeats... oh and it gets better... the AATW promo which is due in two weeks will contain three hardcore mixes! Those hardcore mixes will be by Re-con, Scott Brown and of course the original hardcore mix plus a Hixxy hard trance mix and a Rezonance Q trance mix. The full release will be out in 2-3 months.

AATW is so impressed with hardcore and the hardcore scene they actually want the hardcore mix on there and apparently signed You're Shining directly from the original hardcore mix!
Click to discuss this resource
2004/07/21
You're shining hits the UK singles charts!
HappyHardcore.com has been in contact with AATW and we have been told directly that the CD single Styles & Breeze - You're Shining is currently sitting at position 21 in the UK singles midweek charts! The single is looking like the single will hit the top 20 in the UK by the end of the week!

You can show your support by buying the single.


2004/07/21
Interview: Cloudskipper
Alot of new hardcore has been finding it's way out of North America and onto the global hardcore table. A longer term pilot of US hardcore is Cloudskipper. HappyHardcore.com's own Milo takes 5 minutes with the "skip" in Cloudskipper's HappyHardcore.com interview.
2004/07/21
Alphamagic bankrupt
News out of the UK is that the world's biggest hardcore distributor AlphaMagic has declared bankruptcy and closed its doors. After several different discussions with all the major hardcore label involved with distribution via Alphamagic most of the labels had already found new distribution methods or have deals in the works with other distributors.

This is not a new thing for distribution companies and does not reflect the current state of hardcore or hardcore vinyl sales and will not effect long term sales of hardcore so hardcore vinyl lovers need not worry or panic.
2004/07/20
Breeze & Styles signed for more AATW releases
Yesterday saw the release of the commercial dance release of the massive hardcore tune You're Shining. All Around the World (AATW), the label that have released the new version, have updated their information regarding Breeze & Styles stating:

Wait til you hear the other stuff that's coming up. (referring to Breeze & Styles).

This leaves us to believe that Breeze & Styles are signed to released more material after the You're Shining release.

Even more interesting is with regards to promotion of the new single AATW are pushing the hardcore angle which is great, AATW are quoted as saying:

This week sees the single from those masters of the hardcore scene Styles & Breeze - with You're Shining

Much respect to AATW for promoting Breeze & Styles as hardcore artists to a commercial audience, and congratulations to Breeze & Styles. You can show your support for hardcore by buying the single.


2004/07/16
Happy2BHardcore2BNoMore
HappyHardcore.com has contacted Moonshine, the label that releases the popular US CD Happy2BHardcore, mixed by Anabolic-Frolic. When asked on upcoming hardcore projects including the possibility of a Happy2BHardcore 8, we receive word that Moonshine is no longer interested in releasing hardcore.

HappyHardcore.com find's this move strange since Happy2BHardcore was one of Moonshine's top selling CD's. It seems Moonshine don't even look at their own sales numbers... A blow to US hardcore lovers today, but not a problem since there are many many more hardcore CD's new and old coming out all the time.
2004/07/16
You're Shining music video
HappyHardcore.com has managed to get our hands on a small snippet of the new music commercial trance / dance music video of Styles & Breeze - You're Shining. This music video was filmed at hardcore heaven (a large UK hardcore event) as gives you a perspective into the UK hardcore party / rave scene. If you already live in the UK perhaps you can spot yourself?

Windows Media Player:
Styles & Breeze - You're Shining

QuickTime:
Styles & Breeze - You're Shining

Real Audio / Video:
Styles & Breeze - You're Shining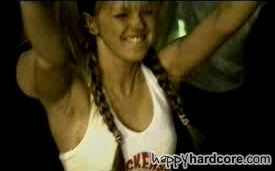 I'm shining!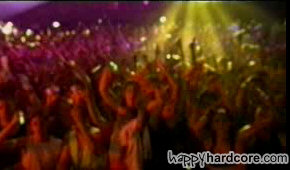 Crowd goes mental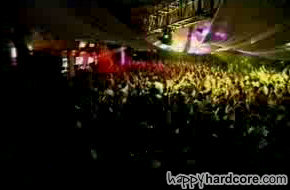 From the roof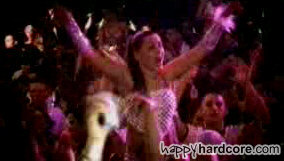 "I love you styles!"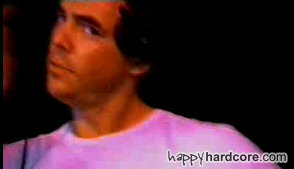 Styles check the crowd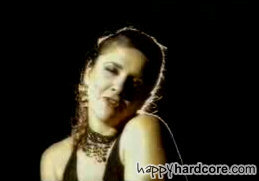 Vocals by Lisa Abbott
Styles & Breeze - You're Shining music video!
2004/07/16
Titled 2 + 3
New hardcore label Titled Records have released information and artwork on forthcoming tunes.

TILTED002
A: XL - Rising
B: TBA

TILTED003
A: MalfunKtion - Promised Land
B: MalfunKtion - Free Your Mind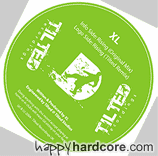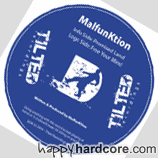 Turn your head - it's tilted 2 & 3 artwork
Click to discuss this resource
2004/07/15
Pre-order: Hardcore the third wave + tracklist
HappyHardcore.com has the complete tracklist for the third in the series "Hardcore" album from DJ's Scott Brown & Neophyte. This double CD from Rumour Records is a Nu style hardcore & gabba release containing some of the hardest of hardcore beats.

Not only we have the tracklist and the artwork we have a special pre-order offer for everyone for only 12.50 UK pounds / USD$23.15 / 18.73 Euro / CAD$30.70 / $AUD32.12 / 2,531 Yen including worldwide shipping!. The pre-order closes 23rd of July so click the CD artwork below to pre-order.


2004/07/14
The future is dance
2004/07/14
Hardcore in the dutch charts
The 2004 edition of Project Hardcore from Rotterdam Records as reported by HappyHardcore.com a few days has charted in the Dutch charts at number 23!
You can check the official dutch chart for yourself. It's great to see a hardcore gabba CD giving the other CD's a run for their money.
2004/07/13
Competition: $USD100 gift certificate
HappyHardcore.com wants all it's members to look their best, so we have teamed up with Karmaloop.com to offer everyone the chance to win a $USD100 gift certificate that you can spend anything that tickles your fancy. This is open to everyone in the world, needing a new pair of shoes or a cap? Here's your chance to pickup some goods for nothing!

Competition closes 23rd of July 2004, click the brand logos below to enter!


2004/07/13
Pre-order: Sharpnel Sound Collection
HappyHardcore.com has had tones of requests for more Japanese hardcore contents for sale, and we have heard your call. We are proud to offer an exclusive worldwide and Japan pre-order! We have even sorted a sweet price for everyone of only 2500 Japanese Yen (axp. 12.40 UK pounds / USD$23 / 18.66 Euro / CAD$30.56 / $AUD 31.82) which includes worldwide shipping and only 2010 Japanese Yen for peeps in Japan!

This is a limited offer, July 23rd is the deadline to get your order in and own something that normally would never make it out of Japan. Click the artwork graphic to pre-order now! (PayPal required)

Track List
1. BLUE NOAH / Neon Genesis Gabbangelion
2. Go!Go!BROADAPEAL / DJ Sharpnel
3. POWERPUFF GABBERZ / Neon Genesis Gabbangelion
4. Kill'em All / DJ Sharpnel
5. PANTS / DJ Sharpnel
6. for you / DJ Sharpnel
7. DATA DRAIN / DJ Sharpnel
8. LONLY LONLY / DJ Sharpnel
9. ZEPHON / DJ Sharpnel
10. REDPILL / DJ Sharpnel
11. SAMURAI HARDBEAT / DJ Sharpnel
12. UNDERSTYLE / Killingscum
13. BLUE BETREYAL / DJ Sharpnel
14. MORNING KNIFREAK / Killingscum
15. FLOWER FOREVER / DJ Sharpnel


2004/07/13
Hardcore to the Bone
Rotterdam Records are back to the bone with Hardcore to the bone - Volume VIII. HappyHardcore.com has all the info including the complete tracklist. The double CD is released July 15th 2004 and mixed by DJ Neophyte & DJ Panic.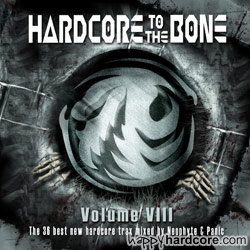 Rotterdam Records get back to the bone!
2004/07/13
Hardcore till I die 2 updated release date
Hardcore till I die 2 from React was suppose to be out months ago but due to delays was put on ice until September 2004. According to Amazon.co.uk that date has been revised to October 5, 2004. The DJ's have also changed it is now unknown who will be mixing the CD(s). More as it develops.
2004/07/12
Another mad case
Beats24-7 have another Ravin Mad CD on the loose, this time around it's DJ Seduction at an extremely low price. HappyHardcore.com has the complete tracklist, the CD is out today and can be ordered direct.


2004/07/12
The Prodigy back to hardcore beats?
The Prodigy have been around since hardcore music really kicked off in the early 90's. Their style change / evolved over the years, and in a nutshell became less hardcore / electronic and more punk / rock. On September 14th 2004, The Prodigy will return with their long awaited new album, Always Outnumbered, Never Outgunned. Liam Howlett (The Prodigy's main man) while talking to MTV Europe remarked that the new record would see a return to the sound of 1994's "Music for the Jilted Generation, album from 1994. Howlett said:

"I wanted to make a record that was more old school, like our second album. I wanted to make it sexier and go back to the beats."

The Prodigy are going back to their hardcore roots, they even admit it, bar the use of the word "hardcore" they are back with more break beaty, twisted funkiness but this time around with more of a public mass exposure to hardcore music.

HappyHardcore.com has audio clips featured from the new The Prodigy album, check it out:

Audio (Windows Media player):
The Prodigy - Girls (High Bandwidth)
The Prodigy - Girls (Low Bandwidth)

Audio (Real Audio):
The Prodigy - Girls (High Bandwidth)
The Prodigy - Girls (Low Bandwidth)

Audio (Windows Media player):
The Prodigy - Memphis Bells (High Bandwidth)
The Prodigy - Memphis Bells (Low Bandwidth)

Audio (Real Audio):
The Prodigy - Memphis Bells (High Bandwidth)
The Prodigy - Memphis Bells (Low Bandwidth)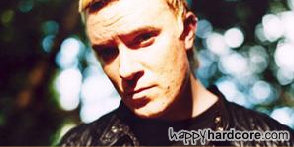 Liam Howlett - Back to the old skool
2004/07/12
DJ Silver spotted in M8
As you are probably already aware DJ Silver of HappyHardcore.com does the hardcore record reviews in M8 Magazine (a well respected UK club magazine). This month's issue saw all the record reviewers profiles featured, with a shot of DJ Silver and the new hardcore review section. It's great to see hardcore represented up there with the other dance genres.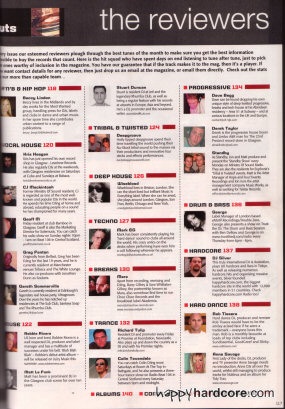 Where's Waldo? - DJ Silver's ugly mug
2004/07/12
Vinyl United
Another day another new hardcore label. HappyHardcore.com has received word on a new label called Vinyl United Records is about to debut with the following first release.

Audio (MP3):
A: T.C - Love in motion
B: T.C & Delight - So much more
Click to discuss this resource
2004/07/08
JAL's first release
On the wave of hardcore label / artist come backs are the classic hardcore label JAL (Just another label). Set to re-launch in style HappyHardcore.com has news on JAL's first re-release and a tiny logo graphic for you all to swint your eyes at. We will have audio and a larger graphic soon :)

Just Another Label
JAL42
A: Triple J - 7th Heaven (Main Floor Mix)
AA Triple J - 7th Heaven (Alternative Mix)







New JAL Logo - Avatar sized
2004/07/07
Hardcore - 3rd wave
Rumour Records are to release the 3rd in the series of gabba / Nu-style compliations called Hardcore - The 3rd wave. Featuring DJ's Scott Brown & Neophyte.

Hardcore the third wave can be pre-ordered now

On a side note July 26th 2004 is a big day for hardcore. This date will see the release of 3 hardcore albums on the same day. CLSM - Transmission to Mars, Scott Brown - Hardwired & Hardcore the 3rd wave.


2004/07/07
Further Hardcore Tsunami 2 news
Author: silver

Many thanks to the hundreds of entries we had for the hardcore tsunami 2 competition. There can only be 5 winners and congratulations to the winners - you will have a shiny new copy in your mailbox shortly.

Thanks for everyone for picking up a copy the initial feedback is quite positive - For everyone else that has not picked it up or still deciding, we have expanded distribution on this new CD release and you should be able to pick up the CD in your local CD store. Shop.HappyHardcore.com has it in stock of course as well as Amazon UK, USA, Japan, Canada, Germany and France which also all have it in stock. Living down under? No worries the Australian chain store Sanity have it in stock. There will be more places added as distribution expands further.


2004/07/05
Transmission to Mars
CLSM's new album Transmission to Mars has a tentative release date of July 26th 2004 according to discussions HappyHardcore.com had with the CLSM crew. This date might be pushed a little later as CLSM are working overtime to make sure the album is ready.
2004/07/05
Feeling lucky?
Lucky Breaks have sent HappyHardcore.com news on their next release - Lucky Breaks 2. No audio for now just interesting song title names :)

Lucky Breaks 2
A: Wizbit and Ponder - New Zealand Story
AA: Wizbit - Stay Lucky
2004/07/05
Who's Shining now?
Breeze & Styles massive hardcore hit You're Shining on RaverBaby will see this month a full commercial release via All Around the World (AATW) - the same company that brought you all the commercial hardcore covers. Why are we paying so much attention to this release? This release is the first non cover hardcore song that AATW are to release, not only are the original artists involved the track is 100% original and was originally a hardcore tune!

It is great to see hardcore artists finally getting some recognition and everyone at HappyHardcore.com wish Breeze & Styles the best of luck on the release. Like it or not this tune will chart all over the world, hold on tight hardcore music is going to be everywhere.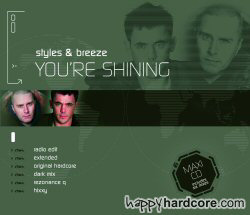 Styles & Breeze get their shine on
2004/07/02
24 carat Platinum
Essential Platinum are a release mission, their latest tune due in store soon will be the following according to the news out on the wire today:

EPP024
A: Dougal & Gammer - 3000 Cycles
AA: Dougal & Gammer - Doug's Nightmare
2004/07/02
Reload get ready!
Remix reloaded set their sights on the next few releases out the door and release information on their forthcoming tunes.

RELOADED005
A: Gladheadz - Drug Addicted Psycho (Scott Brown Remix)
AA: Gladheadz - Drug Addicted Psycho (Frantic & AMS Remix)

RELOADED006
A: Evil Angel feat. Kym March - Today (Breeze & Styles Remix)
AA: Evil Angel feat. Kym March - Today (Dougal & Gammer Remix)
2004/07/02
EV Piccy Diccy
Scott Brown & DJ Sy are both to remix the popular Evolution Tune neck breaker for a forthcoming picture disc. The new disc is not even on the release schedule yet so it should be out in a month or two.

Scott Brown's new album Hardwired as reported yesterday will be on sale 26th of July 2004, it is available for pre-order now.